1965 Chevy Corvair 500

These pictures are of my crashed 1965 Chevy Corvair. Although I no longer have the car, it was fun to drive. In 1974 it broke a universal joint on a side road in Pennsylvania and someone hit my disabled car and pushed it into a tree. I had over 125,000 miles on it at that time and had just rebuilt the engine and transmission. The insurance man only gave me $200 for it. I took the money and bought my Corvette.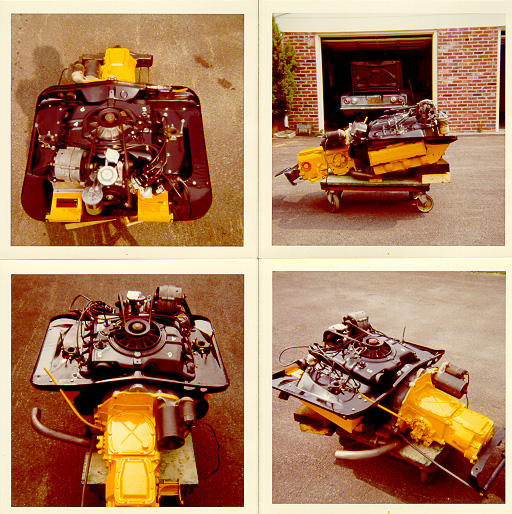 Here are some pictures of my rebuilt engine and transmission, all painted up and ready to be bolted into the car. If I didn't just redue the car/engine, probably nobody would have hit it.